Extraordinary RESULTS, LOWER LISTING RATES!
With such a valuable asset, the journey to "SOLD" can be emotional and mentally taxing. We will lead and guide you through the numerous strategic initiatives that must be addressed to pave the way to a successful sale—from digital marketing strategy, remodeling/upgrading, pricing, pre-market exposure, agent outreach, and open houses to many more. And then list your home in MLS below the typical 6% listing commission - Learn More.
Innovative Marketing
Our marketing and selling strategy sets us apart from the rest. The journey to sell your home is 100% about YOU. We are here to strategize and listen to your needs and goals so we can best help you achieve them! We 💖 guiding and advising our clients from day 1 until years after the closing day.
How To Sell Your Home Faster
Are you thinking about selling your home, or are you in the process of doing so? Learn what can you do to make sure you attract as many potential buyers as possible and increase your chances of making as much money as possible from the sale of your home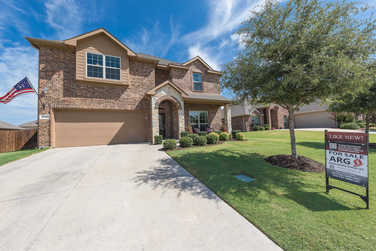 How To Sell Your Home Faster
Free Seller's Guide
Comprehensive Real Estate
Seller's Guide
"Mike helped me during the purchase of my new home, and I have to say the experience was great! He took the time to give me advice as well as educate me about the process. Whenever I had a question he was always there, and I never felt rushed. I highly recommend him for your next home purchase or…"
"Me and my wife worked with Mike and Jenee a few times, either as buyers or sellers, and I am so thankful we found them, they are truly amazing. In the process of selling our house, a very intimidating process, they supported and coached us along all the stages. From preparing and staging our home…"
"You won't find a better realtor than Mike Askins! He's best at what he does. We are very fortunate to have him represent for us. Our buying experience half-way around the world made it a smooth transaction with his expert and professional advise. Mike is HIGHLY RECOMMENDED. Again, we thank…"
SELLER BLOG ARTICLES
---
Perhaps one of the most asked questions relating to Real Estate is, What's My Home Worth? Over the past years, consumer frustration has been reported regarding Zillow's Zestimates® home valuation rep… Read More