The best buying experience in North Texas
Property
Search
GO-IT-ALONE
Flipping through pictures of possible homes might not be so bad, but researching local trends, market values and other vital info can be daunting.
BUYING WITH US
A curated shopping experience with recommendations specifically tailored to meet or excess your expectations.
Time
Commitment
GO-IT-ALONE
Spend hundreds of hours online searching for potential properties.
BUYING WITH US
Curated house-hunting process & only invest your attention in properties that actually meet your requirements.
Industry
Experience
GO-IT-ALONE
Rely only on your own knowledge of the market & invest significant time in gathering information from all over.
BUYING WITH US
Work with an agent who has knowledge and remarkable experience in the local market, with countless awards, thousands of transactions, & decades of experience.
Local
Experience
GO-IT-ALONE
Unless you have some sort of insider knowledge, or crystal ball, you're not gonna know as much as you should about certain neighborhoods. To learn these things, you're gonna have to do some internetting, hop on Yelp or ask around a bit.
BUYING WITH US
With years of experience under my belt, I can set you up on super accurate tailor-made searches that are automatically sent to your email, direct from MLS as new listings hit the market. I can offer COMPS, help style offers, and where to find everything from the hottest coffee to the coldest ice cream.
Negotiation
Experience
GO-IT-ALONE
Even if you're a skilled poker player and have a black-belt in negotiation, it's still important to do your research. You'll be working directly with the Selling Agent & trust that you're not being taken advantage of throughout negotiations & closing.
BUYING WITH US
Thanks to our vast knowledge of market conditions and comp sales, I'll be able to help you drum up a competitive offer at the best possible price. I'll fight to protect your interests.
Learn How To Buy Like A Pro!
If you're in the market for a new home, check out these 11 tips on how to find the best possible real estate deals in your area.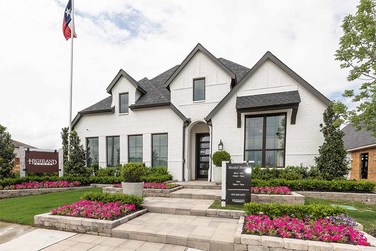 how to buy like a pro
Free Buyer's Guide
Comprehensive Real Estate
Buyer's Guide
"Mike helped me during the purchase of my new home, and I have to say the experience was great! He took the time to give me advice as well as educate me about the process. Whenever I had a question he was always there, and I never felt rushed. I highly recommend him for your next home purchase or…"
"Me and my wife worked with Mike and Jenee a few times, either as buyers or sellers, and I am so thankful we found them, they are truly amazing. In the process of selling our house, a very intimidating process, they supported and coached us along all the stages. From preparing and staging our home…"
"You won't find a better realtor than Mike Askins! He's best at what he does. We are very fortunate to have him represent for us. Our buying experience half-way around the world made it a smooth transaction with his expert and professional advise. Mike is HIGHLY RECOMMENDED. Again, we thank…"
BUYER BLOG ARTICLES
---
Sometimes, and for no particular reason, you're in a rut, out of sync with your thoughts, and looking for answers anywhere you can find them. Perhaps you're caught in visions of tomorrow but are physi…
Hurry to get price rollbacks on Highland Homes' January Inventory Clearance Sales Event! View all available New Homes for sale in West Crossing, Anna, and Mantua, Van Alstyne. In addition to price inc…
Let's face it, in a world of economic uncertainty, real security is a paid-off home. Additionally, owning a home is your best long-term hedge against inflation and loss of purchasing power. It's just…