Anna Area and DFW Area New Homes For Sale!
I OFFER YOU 20 YEARS OF TOP PRODUCER NEW HOME EXPERIENCE!
And Pay You THOUSANDS With My Generous Buyer Cash Rebate!
Every Year I Rebate or Credit a percentage of my New Home Realtor Commission to my Dallas / Fort Worth area New Home Clients. All backed by a TWO-DECADE verifiable complaint-free Accredited A+ BBB Record of TRUST!
Getting a Cash Rebate WILL NOT increase the Cost of your New Home. So, why Leave THOUSANDS Behind in the Builder's pocket when you can put that money to work for YOU?
BALANCE THE PLAYING FIELD WITH EXPERT NEW HOME BUYER REPRESENTATION
For most, buying a new home represents your largest single-lifetime
purchase. Why not get off to the right start with an experienced
award-winning top producer who can help provide the right kind of advice
and negotiationskills needed to match seasoned builder sales staff? And
if unforeseen problems arise, be there as your dedicated agent to help
find solutions.
START YOUR NEW HOME SEARCH
This input takes you to my New Home Source Account, where you can
create an Account and search NON-MLS New Homes Anywhere in North Texas.
Learn How To Buy Like A Pro!
If you're in the market for a new home, check out these 11 tips on how to find the best possible real estate deals in your area.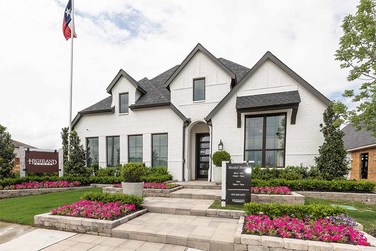 how to buy like a pro
Free Buyer's Guide
Comprehensive Real Estate
Buyer's Guide